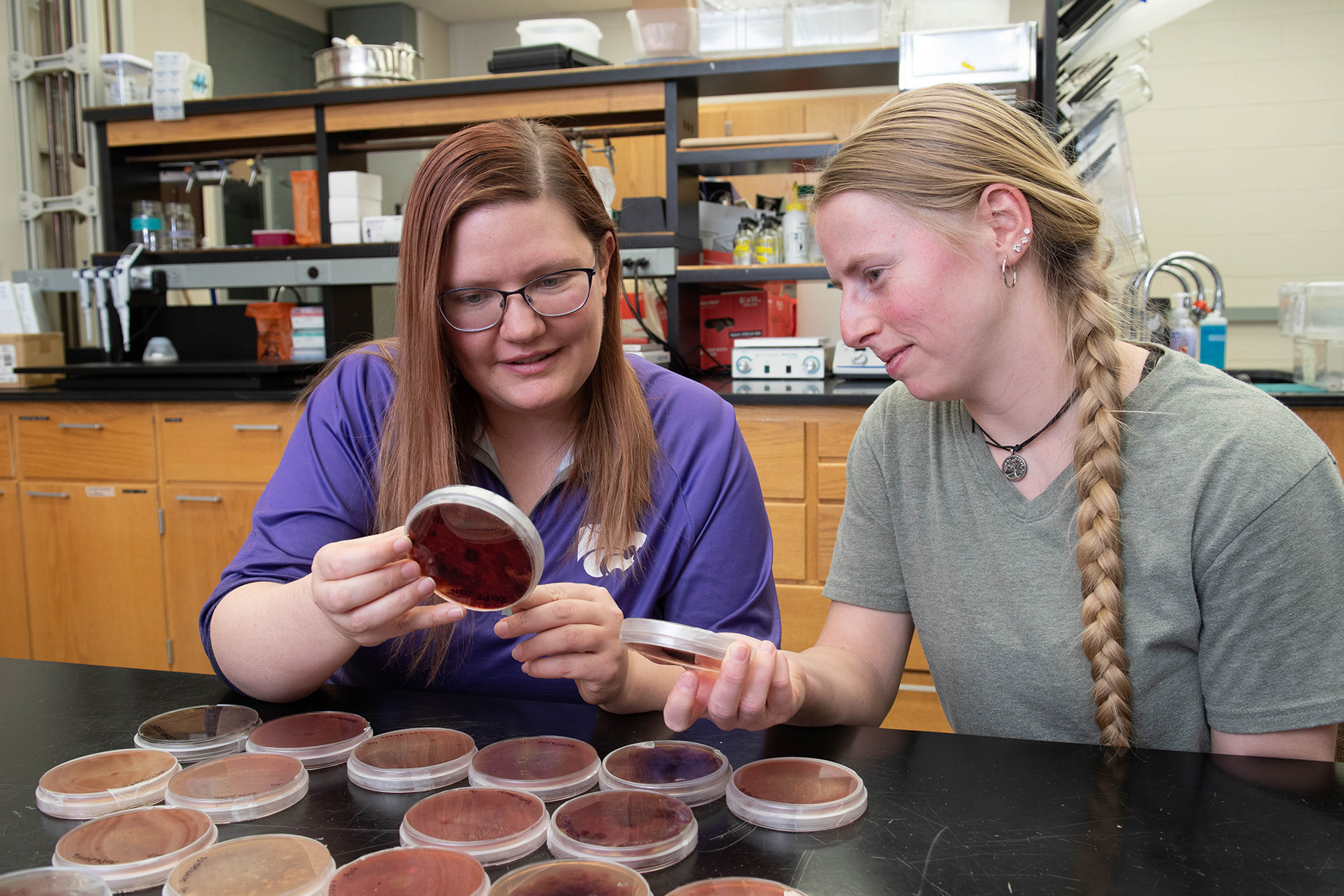 Student Success
We are dedicated to making your time with us successful and productive. Let's get started.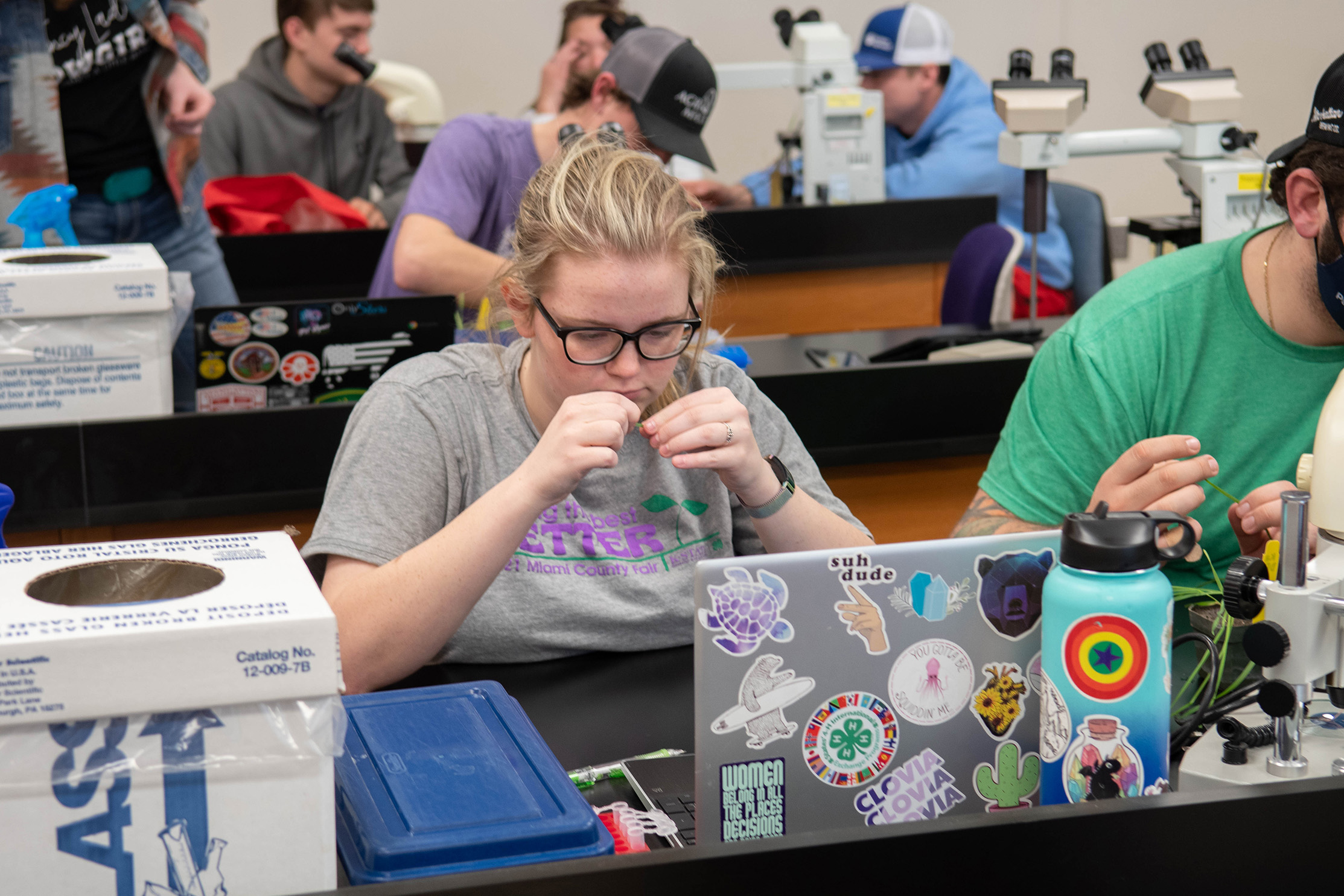 Student Led Research Opportunities
Our students study crops and diseases that are critical in Kansas and worldwide along with important model systems. We learn how plants and microbes function, how they interact, and how the environment affects that interaction. We modify plants to fight diseases and improve yield. We transfer genes from wild plants to crop plants to increase genetic diversity and stress tolerance. Get to know our faculty and explore our research areas to get to know our opportunities for you.
Learn about your opportunities for research with us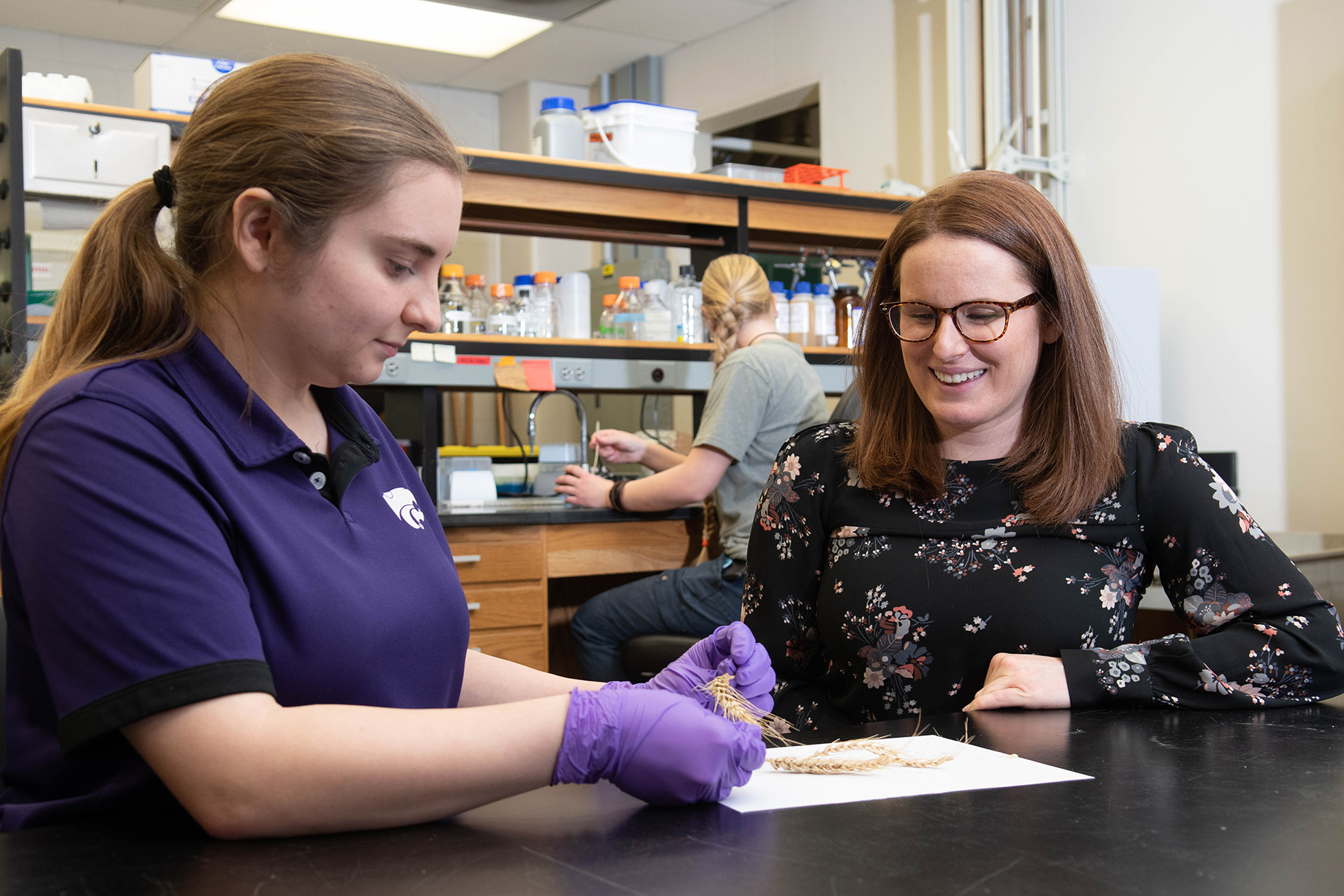 Building Lasting Success for Our Students
Our faculty, staff, and students publish in top tier journals, and we receive grant funding from diverse sources including USDA, NSF, NIH, USAID, private foundations, and industry. We recruit excellent graduate students and mentor them to success. Our graduates are successful in finding positions in academia, industry, and/or government service.