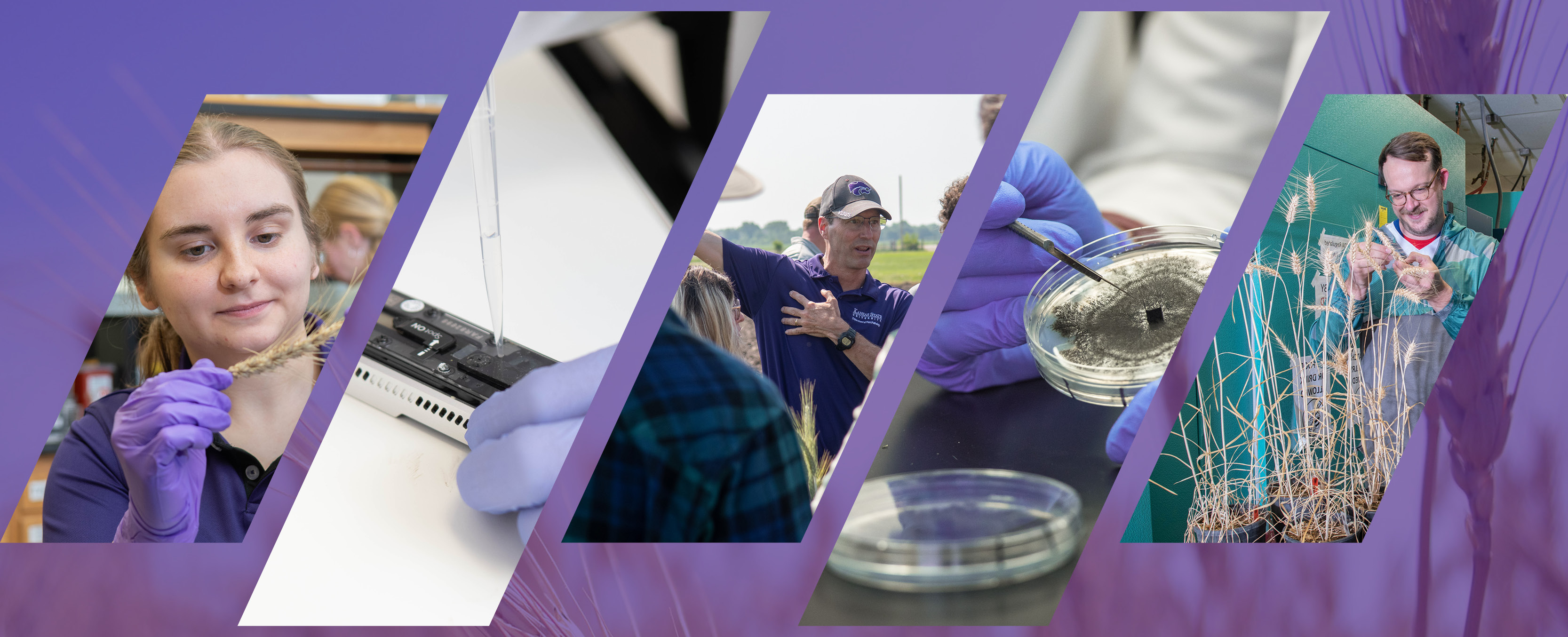 Department of Plant Pathology
Plant Pathology is a fascinating science that weaves together applied research with elegant aspects of molecular biology, genetics, genomics, and biotechnology. Every day, we are fostering plant research and education and improving plant health.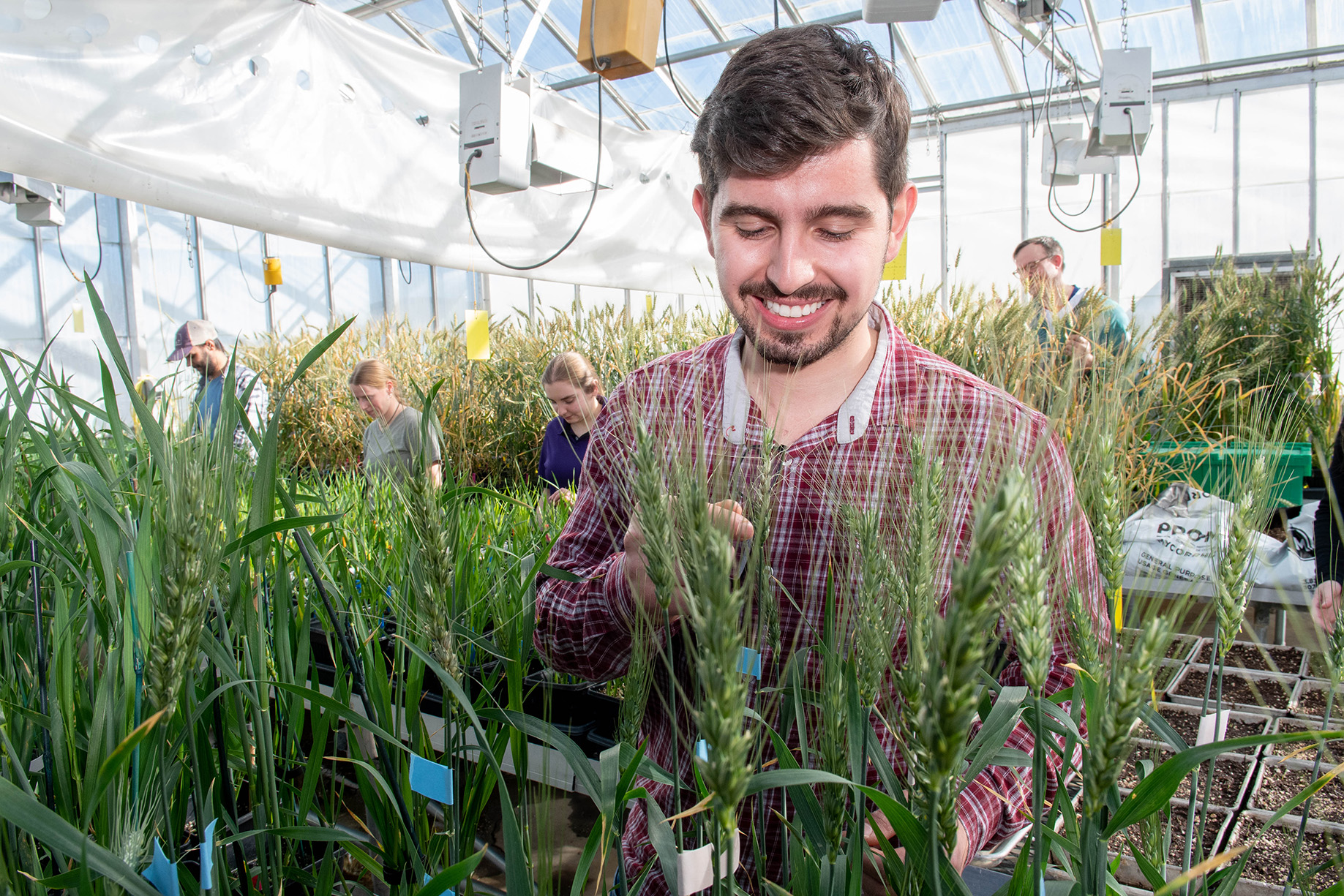 Improving the People-Plant Relationship
We study plant health to understand life. Plants, animals, and microbes share common basic features. Research on plant genomics helps define gene function in other forms of life, even humans. Plants feed, clothe, and protect us. They provide energy for a variety of uses. They enhance the quality of our lives. They are crucial to our existence.
Learn about your academic opportunities
Plant Services for You
Our research and extension agents spend time diagnosing plants to enhance your efforts. Send us your plant material for advice and diagnosis.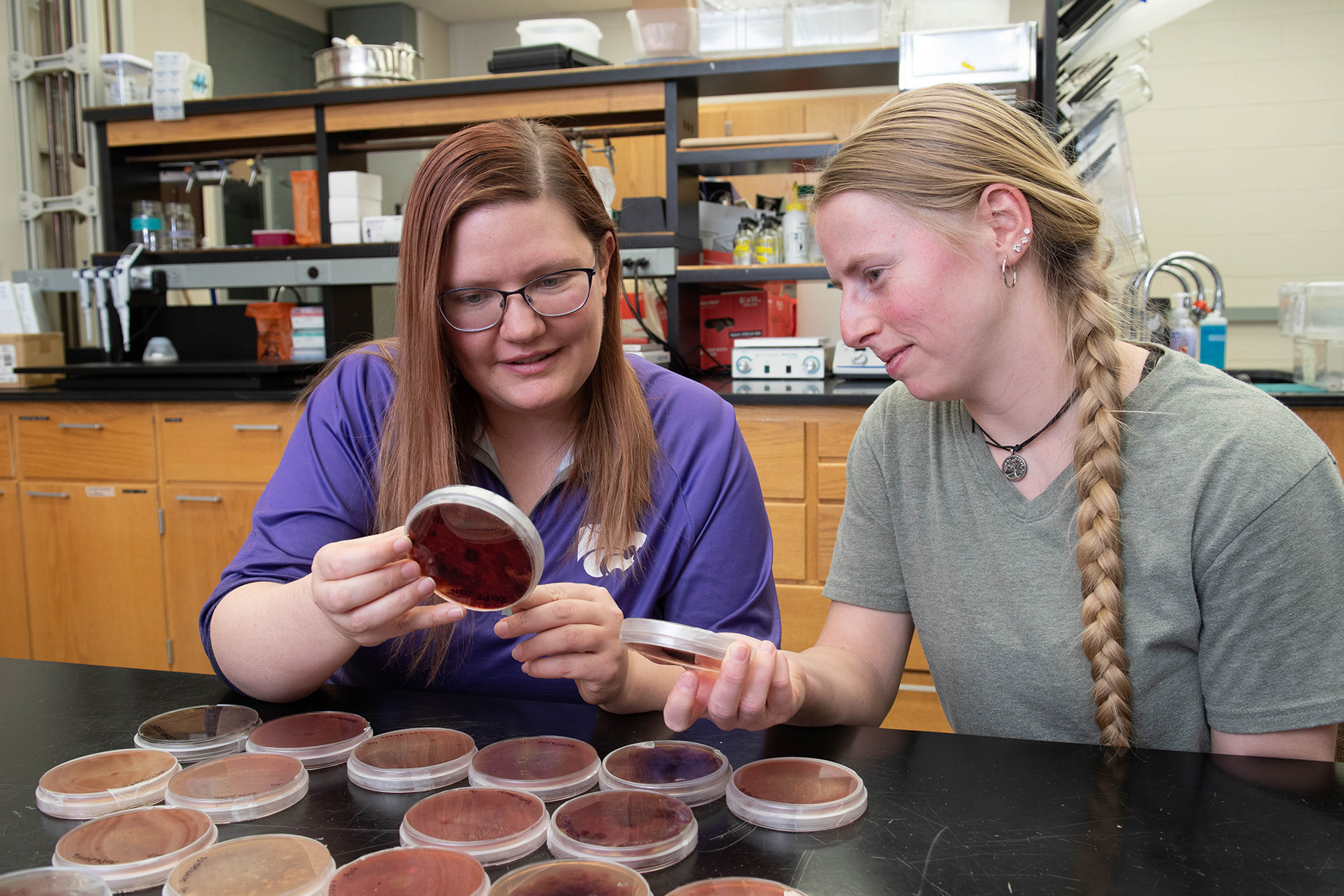 Building Better Plant Models for Tomorrow
Our faculty and students study crops and diseases that are critical in Kansas and worldwide along with important model systems. We learn how plants and microbes function, how they interact, and how the environment affects that interaction. We modify plants to fight diseases and improve yield. We transfer genes from wild plants to crop plants to increase genetic diversity and stress tolerance.