Application Dates
February 15, 2023: Applications and letters of recommendation due.

Your references should email their letters directly to Dr. Myron Bruce at myronbruce@ksu.edu

Mid-March: Decision letter will be emailed to the applicants.
Before You Arrive
A group video orientation will be held in late April with program coordinators. You will be introduced to other interns, and briefed on the schedule and logistical details. Please plan your travel to arrive on Tuesday May 30th.
Sample Program
Most weeks will follow a similar schedule to facilitate planning of work schedules in the host labs. All weeks will include these elements:
Professional development (Prof. Dev.): Interns in plant pathology REEU will join the workshops offered by the Consortium of Undergraduate Research Experience Programs (CUREP). On weeks without a CUREP workshop we will offer sessions on ethics, video interview skills, and international agriculture development.
Field trips: Weeks 1-8 will have a half- or full-day field trip for hands-on experiential learning about research and extension in different agricultural systems.
Agricultural data analytics activities: Each week will have a 1-2 hour group session focused on Food and Agriculture Cyberinformatics and Tools (FACT). The group sessions are intended to develop skills in the entire cohort and give all students exposure to different types of data including bioinformatics, high-throughput phenotyping, and large-scale field data at a conceptual level appropriate to the interns.
May 30 - June 2: Week 1
Tuesday
Travel, checking in to housing.
Wednesday

Morning

9:00-10:00: welcome coffee with all mentors, with overview of K-State plant health research and extension
9:00-12:00: additional group orientation sessions. Complete pre-session survey. Initiate required safety trainings. Create professional LinkedIn profiles.

Afternoon:

Acquire ID's for access to campus facilities, other logistics, and then initial worktime in host lab.

Thursday

Morning

Finish any necessary safety trainings.

Afternoon

Worktime in host labs.

Friday

Morning

Half day field trip to K-State farm to learn how to set up field experiments, methods to measure diseases and insects, and learn about extension.

Afternoon

Worktime in host lab
4:00-5:00 Initiate group blog.

Evening

Welcome BBQ or dinner
Topics for June 5 - July 21
June 5 - 9: Week 2
| | |
| --- | --- |
| Prof. Dev. | "Preparing for Research" – presented by CUREP |
| Field Trip | Field trip to university research farm to observe high throughput phenotyping, UAVs, and big data (FACT). |
| FACT | Data visualization. |
June 12 - 16: Week 3
Prof. Dev.
"Research Ethics"

Field trip, 1/2 day
Campus landscape disease walking tour and extension experience. Hands-on diagnostic problem-solving.
FACT
Analyzing UAV data using Machine Learning.

Other

Friday afternoon 4:00: ice cream break, informal progress updates. All interns sign up for a free one-year student membership to the American
Phytopathological Society.

June 19 - 22: Week 4
| | |
| --- | --- |
| Prof. Dev. | "Graduate School Application Process," presented by CUREP |
| Field trip, full day | K-State student farm (Manhattan, KS) |
| FACT | "Big picture" conceptual introduction to bioinformatics. What is it, why is it important, and what questions can we ask? Meet in teaching computer lab and learn about genome sequencing and bioinformatics. |
| Other | 1-hr tour of Integrated Genomics Facility. |
June 26 - 30: Week 5
| | |
| --- | --- |
| Prof. Dev. | "Financial Support for Graduate School." Presented by CUREP |
| Field trip, 1/2 day | KSU Biosecurity Research Institute. 1 hr intro session, then go into mock-containment demo lab to learn hands-on methods for BSL3 work. Learn how extension personnel interact with regulatory officials to work with growers on exotic/emerging pathogens. |
| FACT | Using long-read sequence data to assemble complete genomes. Discuss cutting-edge sequencing technology and how it is revolutionizing biological sciences. Use 2nd and 3rd generation sequence data to assemble two fungal genomes using K-State High Performance Computer Cluster. |
| Other | Mid-point survey/feedback. |
July 3- 7: Week 6
| | |
| --- | --- |
| Prof. Dev. | "Communication skills for scientific posters and presentations." |
| Field trip, 1/2 day | Engaging the public through experiential displays. Behind-the-scenes tour of the K-State Insect Zoo to learn how entomologists use the zoo for science communication to the public, including children. Brainstorm ideas on how to showcase their own projects in a fun and creative way. |
| FACT | Using long-read sequence data to assemble complete genomes (continued). Analyze the completed genome assemblies and develop hypotheses they could further test. |
July 10 - 14: Week 7
| | |
| --- | --- |
| Prof. Dev. | Semi-final poster practice |
| Field trip | K-State Herbarium |
Week 8 Timeline: July 24 - July 28
Monday

Morning

Worktime with labs

Afternoon 2:00-5:00

Interns conduct a practice poster session. Staggered exit interviews

Tuesday

Morning and afternoon

work time in host labs

Wednesday

Morning

Worktime in host labs

Afternoon

Final poster practices

Thursday
Poster Symposium
Friday
Departures
Contact Us
Project Director
Dr. Megan Kennelly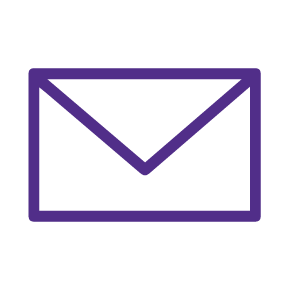 Project Coordinator
Dr. Myron Bruce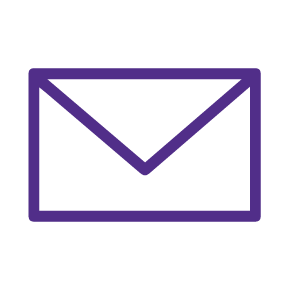 Project Co-Director
Dr. David Cook