Dr. Jim Stack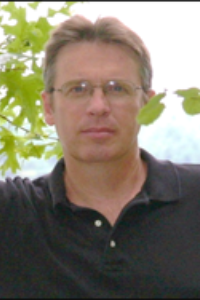 Professor / Director Great Plains Diagnostic Network
Kansas State University
4604 Throckmorton PSC
1712 Claflin Road
Manhattan, KS 66506
Ph: +1-785-532-1388
Fx: +1-785-532-5692
Education
Ph.D. Plant Pathology, Cornell University, 1984
M.S. Plant Pathology, University of Massachusetts, 1978
B.S. Plant Pathology, University of Massachusetts, 1976
Extension
International Plant Biosecurity
Publications
Cruz, C.D., Kiyuna, J., Bockus, W.W., Todd, T.C., Stack, J.P. and Valent, B. 2015. Magnaporthe oryzae conidia on basal wheat leaves as a potential source of wheat blast inoculum. Plant Pathology Doi: 10.1111/ppa.12414.
Stack, J.P. Thomas, J., Baldwin, W. and Verrier, P. 2014. Virtual Diagnostic Networks: A platform for collaborative diagnostics. In, Detection and Diagnostics of Plant Pathogens. Eds: M. Lodovica Gullino and Dr. Peter Bonants. Springer, Dordrecht (In Press).
Stack, J.P., Bostock, R.M., Hammerschmidt, R., Jones, J.B. and Luke, E. 2014. The National Plant Diagnostic Network: Partnering to Protect Plant Systems. Plant Disease 98(6):708-715.
Stack, J.P., Fletcher, J., and Gullino, M.L. 2013. Plant Biosecurity and Climate Change: A New World Disorder?Pp 161-181, in, Global Climate Change, New Drivers for Resistance, Crime, and Terrorism? Nomos, Baden-Baden, Germany, 298 pp.
Cruz, C. D., Bockus, W. W., Stack, J. P., Tang, X., Valent, B., Pedley, K. F., and Peterson, G. L. 2012. Preliminary assessment of resistance among U.S. wheat cultivars to the Triticum pathotype of Magnaporthe oryzae. Plant Dis. 96:1501-1505.
Bockus, W. W., Cruz, C. C., Kalia, B., Gill, B. S., Stack, J. P., Pedley, K. F., Peterson, G. L. and Valent, B. 2012. Reaction of selected accessions of Aegilops tauschii to wheat blast. (online) Plant Disease Management Reports 6:CF005. DOI:10.1094/PDMR06. The American Phytopathological Society, Street Paul, MN.
Jeger, M., Pautasso, M. and Stack, J.P. 2011. Climate, globalization, and trade: impacts on dispersal and invasion of fungal plant pathogens. Pp174-197, in, IOM (Institute of Medicine). Fungal Diseases: An Emerging Threat to Human, Animal, and Plant Health. Washington, DC: The National Academies Press.
Stack, J.P., Suffert, F., and Gullino, M.L. 2010. Bioterrorism: a threat to plant biosecurity? In, The role of plant pathology in food safety and food security, Strange R.N., Gullino M.L. eds. 155 p. Springer, Dordrecht.
Stack, J.P. 2010. Diagnostic networks for plant biosecurity. In, Knowledge and technology transfer for plant pathology. Hardwick, N. Gullino, M.L. eds. 123 p. Springer, Dordrecht.
Burrows, M., Franc, G., Rush, C., Blunt, T., Ito, D., Kinzer, K., Olson, J., O'Mara, J., Price, J., Tande, C., Ziems, A. and Stack, J. 2009. Occurrence of viruses in wheat in the Great Plains region, 2008. Online. Plant Health Progress doi:10.1094/PHP-2009-0706-01-RS.
Stack, J.P., 2008. Challenges to Crop Biosecurity. pp. 15-23. In: Crop biosecurity: assuring our global food supply. (Eds: Gullino M.L., Fletcher J., Gamliel A., Stack P.J.). Springer, The Netherlands. 148 pp.
Seifers, D.L., Martin, T.J., Harvey, T.L., Fellers, J.P., Stack, J.P., Ryba-White, M., Haber, S., Krokhin, O., Spicer, V., Lovat, N., Yamchuk, A., and Standing, K.G. 2008. Triticum Mosaic Virus: A New Virus Isolated From Wheat in Kansas. Plant Disease 92:808-817.
Stack, J.P., Fletcher, J. 2007. Plant Biosecurity Infrastructure for Disease Surveillance and Diagnostics. pp 95-106. In, Institute of Medicine. 2007. Global infectious disease surveillance and detection: Assessing the challenges – finding the solutions. Workshop summary. Washington, D.C: The National Academies Press. 263p.
Stockwell, V. O. and Stack J. P. 2007. Using Pseudomonas spp. for integrated biological control. Phytopathology 97:244-249.
Knudsen, G. R., Stack, J. P.,Schuhmann, S. O., Orr, K., and LaPaglia, C. 2006. Individual-Based Approach to Modeling Hyphal Growth of a Biocontrol Fungus in Soil. Phytopathology 96:1108-1115.
Recent Invited Presentations
Genome-informed diagnostics: making sense of sequence August 2015.

Plenary Lecture

Plant Biosecurity CRC Science Exchange, Sunshine Coast, Australia.
One Health: Finding balance at the interface of animal, plant, and human health June 2015. CEEZAD Symposium, Biosecurity Research Institute, Manhattan.
Plant Biosecurity and Climate Change: a world of uncertainty March 2015. Keynote Presentation - Gordon Research Conference, Ventura, CA.
Feeding a Growing Population in a Shrinking World: A Plant Biosecurity Challenge October 2014. International Global Plant Health Risks and Consequences Conference. Organization for Economic Cooperation and Development, FERA, United Kingdom.
Detection & Surveillance in Action: The U.S. Diagnostic and Surveillance Network March 2014. Ontario Plant Health Symposium, Niagara, Canada.
Feeding a growing population in a shrinking world: A plant biosecurity challenge March 2014. Center for Comparative Genomics, Murdoch University, Perth, Australia.
Research
Genome-informed diagnostics
Interface among plant, animal, and human health
Networking diagnostics to enhance capability and increase capacity
Seed-borne toxigenic plant pathogens
Lab investigates emerging diseases and is currently engaged in international biosecurity projects in Europe, the Middle East, South America, and Australia. Research centers on pathogen detection and surveillance, pathogen ecology, and epidemiology for accidental and intentional introductions; interests span from preparedness and prevention to mitigation and recovery. Of particular interest is a better understanding of the intersection of plant health, public health, and food security.
Specialization
Diagnostics
Plant Biosecurity
Plant Health-Public Health Interface
Staff & Students
Arjun Khanal, IT Support
Lindsey Ashmore, Instructional Designer
Judy Garcia, PDIS Software Specialist
Teaching
Plant Biosecurity in Theory and Practice (a short course)